Electric Motor Applications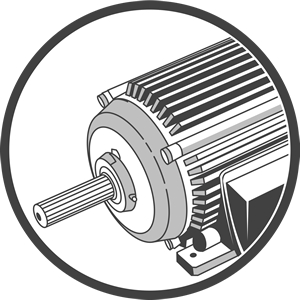 The Gund Company is a manufacturer and fabricator of engineered material solutions for power utilization equipment, including electric motors. The insulation components used in these electric motors are typically identified by their location and application within the motor. The Gund Company offers a variety of insulation components for the following areas of electric motors:
Rotors: The rotor is the moving component of the electromagnetic system in the electric motor. Its rotation is due to the interaction between the stator windings and the magnetic fields which produce a torque around the rotor's axis and mechanical power to the shaft.
Stators: The stator is the stationary part of a rotary system and utilizes the incoming power to apply electromotive forces to move the rotor.
Electric Motor Insulation
Insulation components for electric motors have to be precisely measured, machined, and installed. The Gund Company employs expert staff to run our state of the art fabrication equipment. Coupled with our rigorous Quality Assurance program and in process inspections, The Gund Company can offer our customers high-quality products that meet the challenging application demands of the electric motor market.
AC Motor Stator Insulation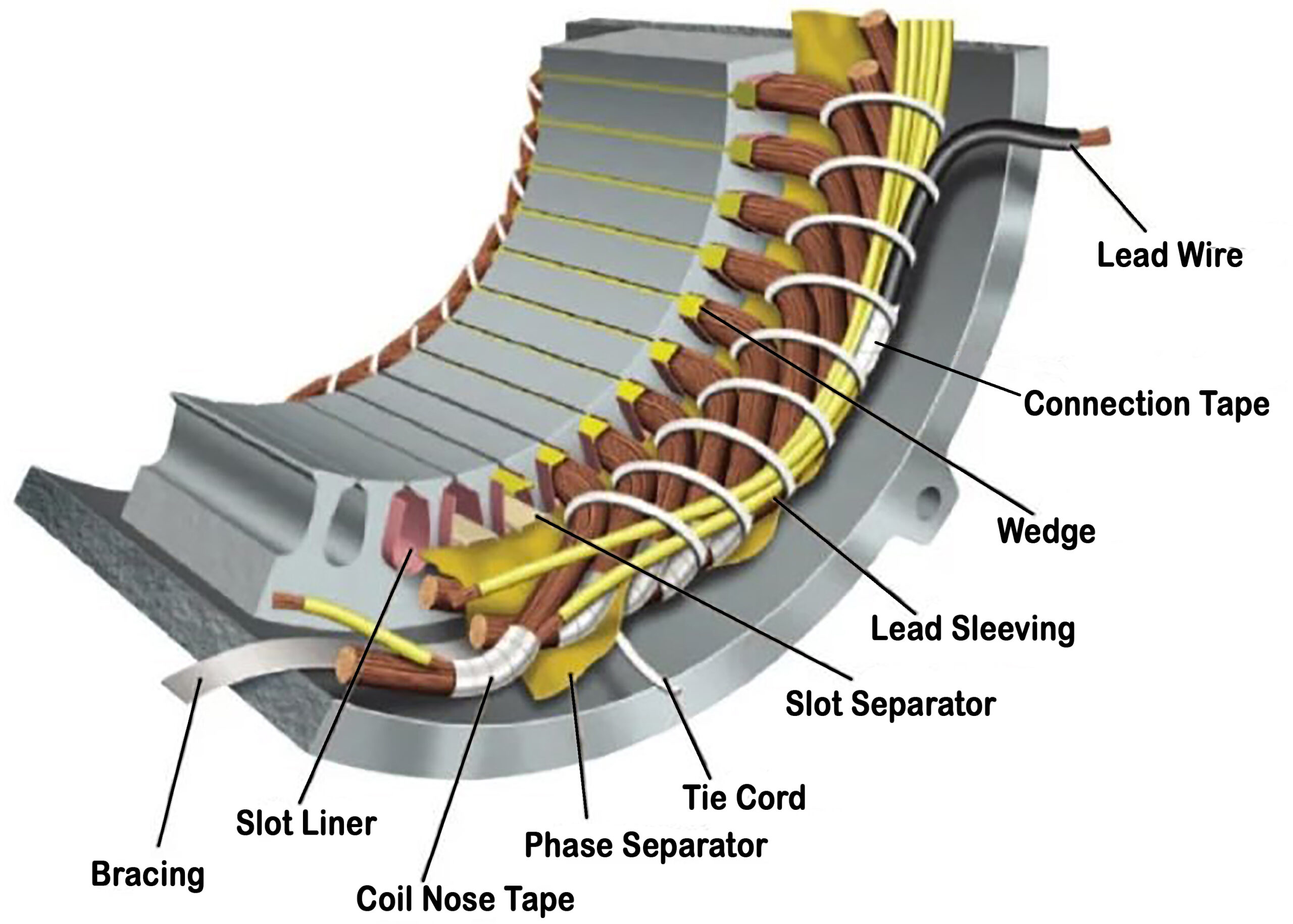 Phase Separators
Slot Liners
Tapes
Tie Cord
Lead Wire Insulation
Terminal Boards
Lead Clamps
End Winding Support Rings
End Winding Support Blocks
Felt
End Baffles
AC Motor Rotor Insulation
Slot Liners
Turn to Turn Insulation
Pole Blocking
Lead Clamps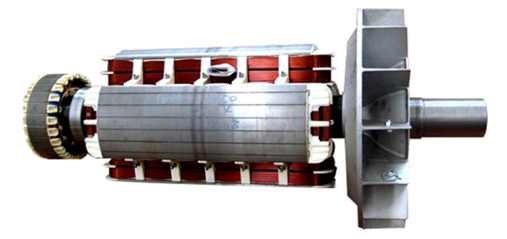 DC Stator Insulation
Turn to Turn Insulation
Lead Clamps
Blocking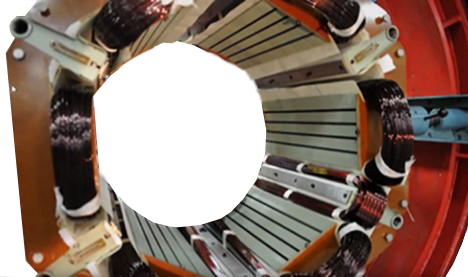 DC Armature Insulation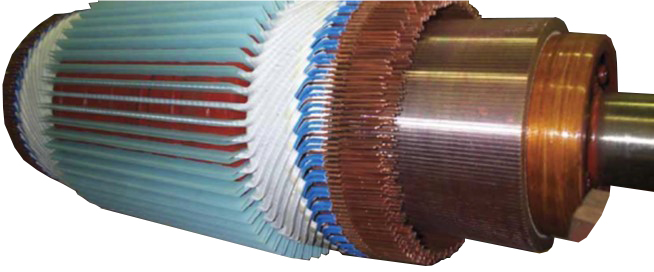 Other Motor Insulation Components
Elastomeric Gaskets

Enclosure Gaskets
O-Rings

Riser Trays
Convolute Lead Trays
Washer and Bushings
Shaft Seals
Threaded Rod
Insulated Tubing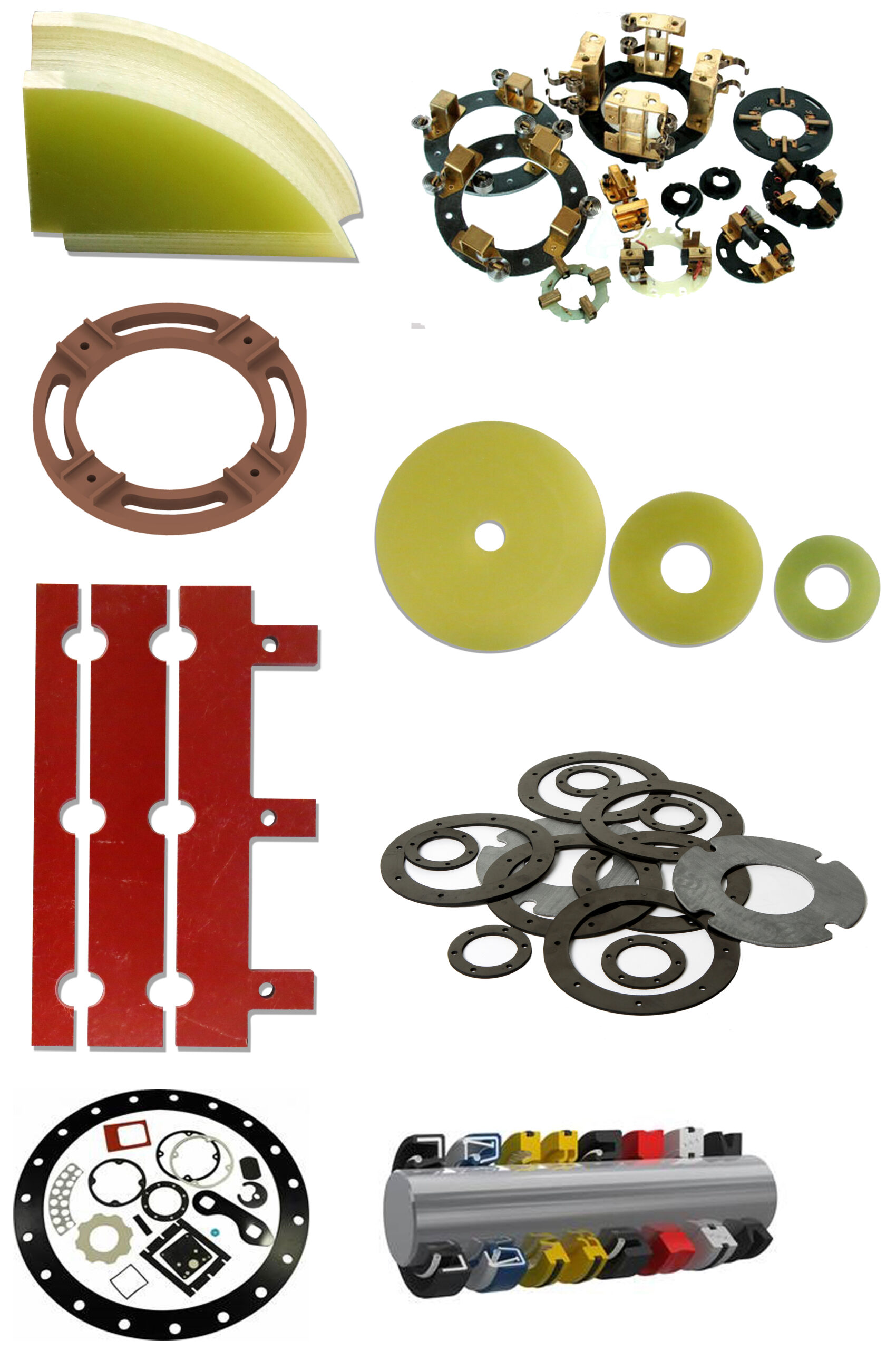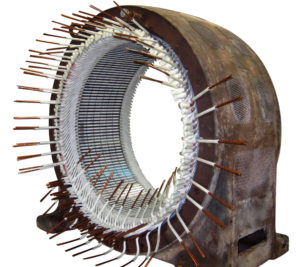 Our custom fabricated parts are manufactured according to ISO 9001: 2015 certified quality systems. We take a consultative engineering approach to help our customers determine the best material options for their AC and DC electric motor applications. This results in engineered components that meet or exceed the demanding mechanical and electrical requirements of the application and major OEM's.
Simply provide your part's operating parameters, function, and the operating environment, and we will help you determine the best material options for your application. The Gund Company also offers a variety of specialty materials used in electric motor insulation applications, including magnetic laminates, semi-conductive laminates, flexible laminates and tapes. Contact one of our electric motor material specialists to review your application and material requirements.
Common Rigid Insulation Materials in Motors
Rigid Insulation
Mica M
G-3, PFGC 201
G-9, MFGC 201
Mica HD
G-11, EPGC 203
GPO-3, UPGM 203
G-10, EPGC 201
Class F GPO-1, UPGM 201
Class H GPO-1, UPGM 201
C, CE, LE, PFCC 201/202/204
N155
N180
Class R GPO-1, UPGM 201
H755
EMD Grades
Top Ripple Spring
T160
N220
Side Ripple Spring
FR4, EPGC 202
SG200
Semi-Conductive Laminate: C109</a
MagNohl®
HST II
Click here to view additional material data sheets.
The Gund Company also offers a wide variety of elastomeric materials available for all your O-ring and gasket needs.
The Gund Company is a vertically integrated manufacturer and fabricator of engineered material solutions. Since 1951, we have listened to our customers and learned about the demanding operating environments of their industries. We are AS9100D Certified and ITAR Compliant. Our custom fabricated parts are manufactured according to ISO 9001:2015 certified quality systems.
We understand the challenges of material selection and the demanding operating environment of your application. Our Application Engineering Team takes a consultative approach to understanding your requirements. By relying on our material specialists, our customers gain valuable insight into how to improve component designs to increase efficiency and functionality while reducing cost. In addition to helping with material selection, we challenge ourselves to optimize production for material yield or fabrication efficiency. As a lean enterprise, we are focused on continuous improvement and finding the most cost-effective, efficient solutions for our customers.
Please contact us today if we can help answer material property questions or provide an application specific quote. Thank you for the opportunity to earn your business.