Quality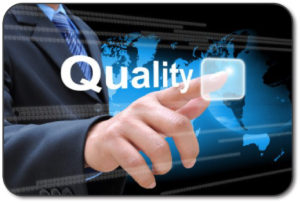 The Gund Company has built its reputation on world-class quality with 99%+ transaction quality and Six Sigma PPM rates. To perform this consistently across our multiple locations around the world, we have built a culture of quality and continuous improvement.
Built upon our culture of quality, we have formal and standardized Quality Management System in place at each of our facilities for each of our processes.
The Gund Company is committed to delivering products and services to our customers on time, on cost, and with high-quality customer satisfaction. Our commitment is to continuously improve the quality of our products, processes, services, and staff.
Contact Our Quality Personnel Today
The Gund Company consistently ranks as industry leaders in quality and on-time delivery.
To learn more about the metrics we use to grade our own performance, click here.
The Gund Company is a vertically integrated manufacturer and fabricator of engineered material solutions. Since 1951, we have listened to our customers and learned about the demanding operating environments of their industries. We are AS9100D Certified and ITAR Compliant. Our custom fabricated parts are manufactured according to ISO 9001:2015 certified quality systems.
We understand the challenges of material selection and the demanding operating environment of your application. Our Application Engineering Team takes a consultative approach to understanding your requirements. By relying on our material specialists, our customers gain valuable insight into how to improve component designs to increase efficiency and functionality while reducing cost. In addition to helping with material selection, we challenge ourselves to optimize production for material yield or fabrication efficiency. As a lean enterprise, we are focused on continuous improvement and finding the most cost-effective, efficient solutions for our customers.
Please contact us today if we can help answer material property questions or provide an application specific quote. Thank you for the opportunity to earn your business.