THE GUND COMPANY IS THE SOLE DISTRIBUTION CHANNEL FOR RANPREX® IN NORTH AMERICA.
Ranprex® densified laminated wood insulation for electromechanical applications is extensively used in the liquid filled power and distribution transformer industry. The material complies with the norms DIN7707 & IEC61061, and typical applications for components are:
Clamping or Pressure Rings

Core Blocks

Step Blocks

Cooling Plates

Lead and Cleat Structures

Pressure Beams

Fasteners (Threaded Rod & Nuts)

Round Spacers

Coil Supports

Shield Rings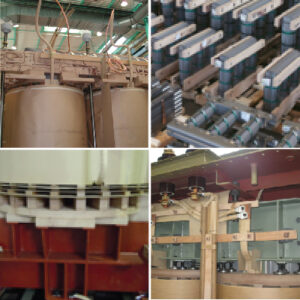 The Gund Company manufactures a wide range of insulation components for the various types of transformers. Our application engineering expertise can help our customers understand their insulation material selection and component design options, from large liquid filled transformers to dry type distribution transformers or low-voltage electronics transformers.
Rancan is produced in Italy by pressing red beech veneers that incorporate a patented resin at a pre-determined temperature. Through its high-quality products and close work with the significant transformer OEMs in the world. Rancan is the largest producer of densified laminate wood for liquid-filled transformer applications.
Ranprex® laminated wood offers the following advantages: 
Excellent dielectric properties

High oil absorption

High mechanical properties

Suitability to work at high temperatures

Dimensional stability

Density selections according to your needs

Lower cost than other materials used for similar applicationsd
Ranprex ® material is available in the following grades:

Parallel Construction:
P1R / KP20210 / ML22EL
P2R / KP20212 / ML20EL
P4R / KP20214 / ML15EL

Crosswise Construction:
C1R / KP20220 / ML22E
C2R / KP20222 / ML20E
C4R / KP20224 / ML15E

Tangential Construction:
T2R / KP20242 / ML20ET
T4R / KP20244 / ML15ET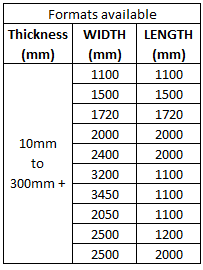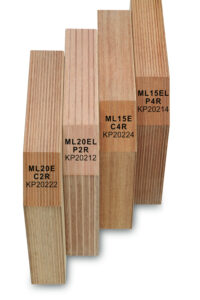 The Gund Company
 has multiple locations across North America with state-of-the-art machining capabilities such as CNC panel saws, mills, and routers.  With stocking locations across the USA, Mexico, and Canada, The Gund Company can guarantee the delivery of raw sheets or finished components with the shortest possible lead time.