The Gund Company has 3 guiding principles, or cultural pillars:
Take Care of Each Other
Take Care of the Customer
Take Care of the Business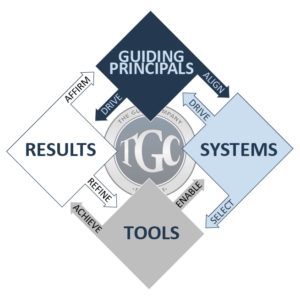 BY FOCUSING ON PEOPLE FIRST, WE HAVE CREATED AN ENVIRONMENT THAT NURTURES INDIVIDUAL DEVELOPMENT AND PARTICIPATION IN OUR CONTINUOUS IMPROVEMENT CULTURE.
Each day, we strive to improve as individuals, a team, and as a company. We encourage our team to embrace scientific thinking to improve our processes, systems, and tools. As a result, we continue to identify and eliminate waste and produce high-quality products.
A focus for The Gund Company is to continuously improve the value we offer our customers. By continuously refining ourselves and our processes, we can increase the value we provide our customers.
We set high goals for ourselves. Our company has a long history of benchmarking our performance against other companies in our industry, as well as world-class organizations in other industries. We also have a formal benchmarking process where we partner with other manufacturing companies to study how we can learn from each other.
The Gund Company has also partnered with the United States Air Force as part of their CPI program. In the context of the program, The Gund Company has hosted several Air Force interns to study our operations and participate in improvement projects to help teach the systems, processes, and tools of continuous improvement to the Air Force.
We welcome other companies and entities interested in benchmarking in the pursuit of operational excellence to contact us to see if our companies can partner for our mutual benefit.