Flexible Material Products
FLEXIBLE MATERIAL PRODUCTS
FLEXIBLE MATERIALS ARE CHARACTERIZED BY THE ABILITY TO BEND OR COMPRESS EASILY WITHOUT CRACKING UNDER NORMAL CONDITIONS.
The Gund Company manufactures, converts, and distributes papers, films, and flexible elastomeric materials.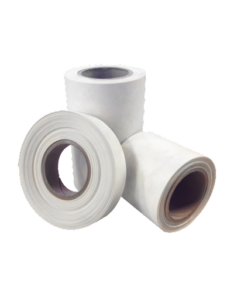 Paper-Based Flexible Materials
CELLULOSIC PAPER (WOOD PAPER) BASED FLEXIBLES CAN HAVE A RESIN BINDER OR BE BOUND BY INTERWOVEN WOOD FIBERS.
They are low-temperature insulation materials. Though the most common paper in this category is kraft paper, The Gund Company offers a wide variety of material options.
Aramid fiber paper is characterized by exceptional temperature and tear resistance. This includes but is not limited to aramid papers, such as Nomex® and 3M® inorganic paper products. These papers can be formed into basic shapes to help line slots or make fitted bends on corners. Papers made from inorganic fiber are less expensive than aramid fiber papers and have better thermal conductivity. Typically, they are more brittle and can only be formed reliably when used as a laminate with a thermoplastic film.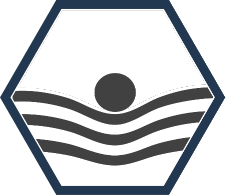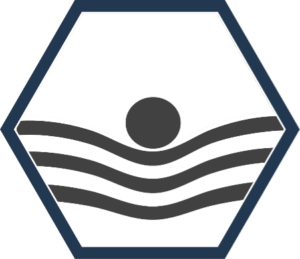 Paper Materials
Flexible Insulation
Brand Name
Generic Name
_
Kraft Paper
_
Diamond Coated Kraft Paper
Copaco®
Cotton Rag Paper
3M LFT®
Inorganic Blend
3M FRB®
Inorganic Blend
3M Thermavolt®
Inorganic Blend
3M Tufquin®
Inorganic Blend
3M Cequin®
Inorganic Blend
G-Flex YT510®
Meta-Aramid Paper
Nomex 410®
Meta Aramid
Nomex 414®
Meta Aramid
Cogemica®
Mica
G-Flex YT511®
Meta-Aramid Paper
G-Flex YT514®
Meta-Aramid Paper
Voltoid® / Duroid®
Organic & Inorganic Blend
_
Fishpaper or Vulcanized Fibre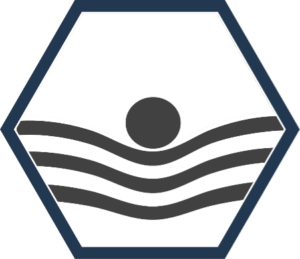 FILMS AND THIN GAUGE SHEETS
FILMS AND THIN GAUGE SHEETS ARE GENERALLY VERY HIGH IN DIELECTRIC STRENGTH, AND THERMOPLASTICS USUALLY PROVIDE A HIGH DEGREE OF FORMABILITY.
Flexible thermoset films can also be produced either with or without reinforcement to improve dimensional stability at elevated temperatures.
FLEXIBLE LAMINATES AND FILMS
AS WITH RIGID LAMINATE MATERIALS, FLEXIBLE LAMINATE MATERIALS ARE COMPRISED OF TWO OR MORE MATERIALS THAT MAKE UP A COMPOSITE.
Flexible laminates may include a combination of substrate materials and some type of thermosetting resin or adhesive to bond the layers of substrate together.
When combining multiple materials, unique properties can be achieved, which could not be achieved using the materials separately. For example, paper can be combined with thermoplastic film to provide temperature resistance with good formability and high dielectric strength.
Flexible laminates are most commonly used in applications where a thin layer of insulation is required. These applications typically require the material to be bent, formed, or punched into a shape that fits into a confined space. Typically, applications include:
Layer insulation in transformer coil
Slot insulation in motor
Turn-to-turn insulation in power generators
Phase-to-phase insulation in low voltage circuit breakers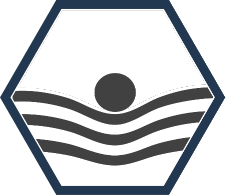 AS WITH RIGID LAMINATE MATERIALS, FLEXIBLE LAMINATE MATERIALS ARE COMPRISED OF TWO OR MORE MATERIALS THAT MAKE UP A COMPOSITE.
Generally, elastomeric materials are measured in material type, compound, and durometer (the material's hardness). Since there are such a wide variety of elastomeric materials, the application is critical to understanding the job's best material compound. The Gund Company offers a wide range of elastomeric materials that can be converted into an infinite number of shapes and sizes. These materials find applications in industries like automotive, aerospace, electronics, and more, where their unique combination of flexibility, durability, and insulation properties is highly valued. The choice of elastomer can significantly impact the performance and lifespan of a product, making it vital to collaborate with experienced providers like The Gund Company.