THE GUND COMPANY MANUFACTURES A COMPLETE LINE OF THERMOSET APPLICATION COMPONENTS FOR THE MANUFACTURING OF SWITCHGEAR EQUIPMENT.
We have the ability to custom fabricate insulation materials to the exact specifications and drawings that are specified by our customers.  
Our facility provides integrated raw material manufacturing with lead times as short as 12 hours for custom insulating components. For this reason, we are able to offer a responsive service at a competitive cost. Whether reverse-engineered from a sample or based on a particular drawing, The Gund Company is going to supply the right materials and make sure the exact tolerances are fabricated, in order to provide your company with a competitive advantage.
We specialize in the custom-fabrication of Switchgear application components for the following end-product families:
Fuses
Breakers
Motor Control
Switchgear
Distribution
Power Supply
The Gund Company supplies a complete line of insulating components for a broad range of Switchgear designs. These components and spare parts can be provided individually or in a complete kit for a particular type of Switchgear.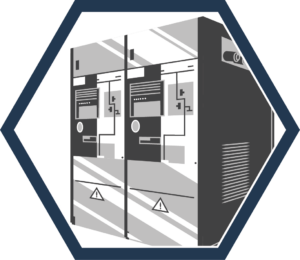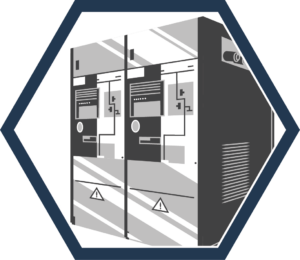 SWITCHGEAR THERMOSET APPLICATION COMPONENTS
Barriers / Supports
Tubes / Rods
Windows / See-thru
Assemblies
Liner / Flexibles
Molded Parts / Complex Geometry
Seals / Gaskets
SOME COMMON RAW MATERIALS THAT ARE USED FOR SWITCHGEAR APPLICATION COMPONENTS
Mica M
Silicone bonded Muscovite Mica is an Alumino-silicate. It has exceptional physical, electrical, mechanical and thermal characteristics. Primarily, Mica M is used in the area of high voltage and high temperature electrical insulation.
Vulcanized Fibre
Commercial Grade Vulcanized Fibre is a proven performer that possesses good physical and electrical properties. It is often used for its superior arc quenching capability. However, its unique combination of mechanical and electrical properties make it suitable for a wide range of applications.

PolyProFR®
PolyPro FR® is a flame retardant polypropylene that carries a UL 94 V-0 flame class rating. This material exhibits excellent formability characteristics. As a result, it can be quickly formed into three-dimensional shapes. This material is known to be the economical choice for electrical insulation applications.

N155
Grade N155 is a Class F glass mat reinforced polyester material. It is designed for applications where excellent compressive and flexural strength are combined with high temperature resistance.
NEMA GPO-3
GPO-3 offers excellent track, arc and flame resistance. In addition to that, it also provides good mechanical and thermal performance. The low smoke generation and flame spread characteristics of this material are what make it a highly preferred choice for transit applications.

NEMA G-9
NEMA Grade G-9 is a woven glass cloth reinforced laminate with a melamine resin binder. The glass melamine insulating materials offer high mechanical strength. Therefore, this G-9 material is going to provide excellent flame arc resistance.

Sheet Molding Compound (SMC)
SMC is a high strength polymeric composite material. It has strong mechanical and electrical insulating properties that make it ideal for supporting bus bars or other live electrical components.
Polycarbonate
Polycarbonate is utilized for its strong mechanical properties and good electrical insulation characteristics. This material is commonly used for sight windows or finger guards in metal enclosed switchgear equipment, as well as for glazing and machine guards where the need for high impact resistance is required.

NEMA FR4
The NEMA Grade FR4 material consists of glass fabric reinforced laminates that are bonded with flame resistant epoxy resin. This material has the ability to maintain excellent mechanical, electrical and physical properties, specifically at an elevated temperature to 130° C.

Mylar
The RM & RMR materials consist of 100% pure cotton rag paper and electrical grade polyester film. They are laminated with a carefully selected adhesive system and are available in two or three ply combinations.

Bulk Molding Compound (BMC)
BMC is a polymeric composite material that contains strong mechanical and electrical insulating properties, making it an ideal choice for supporting bus bars or other live electrical components.

Please contact us today if we can help answer material property questions or provide an application-specific quote. Thank you for the opportunity to earn your business.