THE GUND COMPANY MANUFACTURES AND FABRICATES A BROAD RANGE OF MATERIALS THAT CAN INSULATE THE MOST DEMANDING POWER ELECTRONICS APPLICATIONS.
Composite materials serve as heat shields, dielectric barriers, air baffles, and electrical insulation in transformers. Many flexible thermoplastics serve as board liners, battery insulation, and capacitor shields.
Also, composite electrostatic dissipative (ESD) materials help combat the destructive nature of corona discharge in electronic manufacturing environments. The Gund Company manufactures custom solutions for a wide range of applications in the following types of equipment:
POWER ELECTRONICS APPLICATIONS
Uninterruptible Power Supplies (UPS)
Power-Conditioning Equipment
Data Center Power Infrastructure Equipment
Power Distribution Cabinets
DC Power Systems
Industrial AC and DC Systems
Power-Transfer Switches
Paralleling Switchgear
Load Banks
Surge-Protective Devices
Power Control and Monitoring
We supply a complete line of insulating components for a broad range of designs. These components and spare parts can be provided individually or in complete kits for a particular type of product.
POWER ELECTRONICS INSULATION COMPONENTS
Baffle Insulation
Bushing Insulation
Lead Insulation
Bus Bar Insulation
Insulating Angles
Insulating Channels
Terminal Boards
Fuse Boards
Board Liner
Interphase Insulation
Sight Windows
Bolt Insulation
Insulating Tubes
Spreader Bars
Capacitor Insulation
Battery Liner
POWER ELECTRONIC INSULATION MATERIALS
The Gund Company also offers a wide variety of elastomeric materials available for all your enclosure sealing, O-ring, thermal shielding and gasket needs.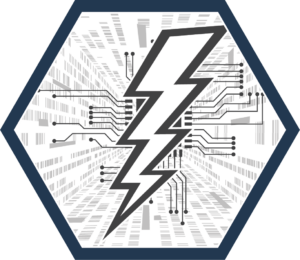 PolyPro FR® II is a flame-retardant polypropylene that carries a UL 94 V-0 flame class rating with features that make it an economical choice for electrical insulation applications. The material is cost-effective and offers a range of standard thicknesses from 0.010" to 0.125". PolyPro FR® II can be fabricated into a wide range of designs using cost-effective fabrication methods such as die-cutting or knife-cutting. It also exhibits excellent formability characteristics allowing it to be scored, shipped flat, and quickly folded into many three-dimensional shapes.
PolyPro FR® II provides a lower cost alternative for designs incorporating the use of materials such as aramid papers or polycarbonate films.
PolyPro FR UL File #E228440
PolyPro FR Material Data Sheet
PolyProFR Line Card