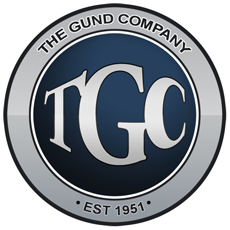 Thermoset Rigid Composites
Thermoset rigid composites are composite materials in the "plastics" family. Generally speaking, plastic materials can be either thermoset or thermoplastic. By definition, thermoset materials maintain their dimensional stability at elevated temperatures while most thermoplastic material melt (or lose dimensional stability) at high temperatures.
Because thermoset composite materials maintain their dimensional stability at high temperatures, these materials work well in electrical insulating applications. Electrical equipment tends to generate a tremendous amount of heat due to the concentration of electrical wiring in a small space. The passage of electricity through electrical wires creates thermal energy or heat due to the resistance offered by copper or aluminum to the passage of electrons through their valence structures. Thus, the materials that insulate the copper or aluminum conductors must be able to withstand the thermal energy created without deforming or melting. For this reason, thermoset composite materials find common application in electrical equipment and other applications where dimensional stability at elevated temperatures is required.
By definition, composite materials are assembled by combining two or more materials. In the case of thermoset composites, a base material such as glass and cotton cloth serves as reinforcement. The reinforcement is held together with a thermosetting resin such as epoxy, phenolic, or melamine. Thermoset composite engineering, manufacturing, and fabricating is a core focus of The Gund Company.
Learn More
Thermoplastic Materials
Thermoplastic materials can be found at our every touch. The application of thermoplastic materials has been synonymous with modern technology. Though The Gund Company's core focus continues to be thermoset composite materials, we also fabricate custom thermoplastic components by our customer's requirements.
The Gund Company fabricates thermoplastic materials as a complement to our customer's other thermoset component requirements. Typical examples include polycarbonate or acrylic sight windows for switchgear or transformer applications. Additionally, Teflon® material or PTFE is utilized as both a slip plane and relatively high-temperature thermoplastic. The Gund Company has also developed a specialty grade of flame retardant polypropylene, PolyPro FR® for the replacement of vulcanized fiber in electrical switchgear applications.
Learn More
Flexible Materials
Flexible materials can be homogeneous and heterogeneous in their makeup and can be made from a multitude of base materials. Flexible materials do not exhibit rigidity under normal conditions. In general, they cannot be machined, but are converted with standard processes. Materials that are considered to be flexible range from papers to elastomeric materials. The Gund Company manufacturers and converts a variety of flexible materials used in electrical and mechanical applications.
The Gund Company offers numerous flexible materials, custom designed to fit customer applications. To learn more about the materials we offer and their applications, click Learn More below.
Elastomeric
An elastomeric material is any material exhibiting elastic or rubber-like properties. Generally speaking, elastomeric materials are measured in material type, compound, and durometer (the hardness of the material). Since there are such a wide variety of elastomeric materials, the application is critical to understanding the best material compound for the job. The Gund Company offers a wide range of elastomeric materials that can be converted into an infinite number of shapes and sizes to meet your specific application.
Learn More
The Gund Company is a vertically integrated manufacturer and fabricator of engineered material solutions. Our team of research and development engineers focuses on developing materials that meet the electrical and mechanical requirements of our customer's demanding applications. This includes, but is not limited to electrical insulation applications in transformers, switchgear, power electronics, and rotating equipment. The Gund Company utilizes a consultative approach to assist engineering teams with designing new equipment or servicing existing equipment. By partnering with industry leaders in the metals processing, oil & gas, aerospace, and industrial markets, we've learned how our materials can be utilized in applications beyond electrical insulation. Our team of application engineers works with customers in these markets to understand their needs and develop solutions that meet their most demanding electrical and mechanical requirements.
Contact A Material Specialist