VARTM – Vacuum Assisted Resin Transfer Molding
Vacuum Assisted Resin Transfer Molding, or VARTM, provides as a solution for more intricate parts such as radiused and flat pole collars, surge rings, flange rings, fan baffles, stator end caps, flat discs, and rings. VARTM molded composites are provided where both mechanical and dielectric strength are required in complex shapes and surfaces. Temperature ratings currently include 130°C and 155°C (Class B and F).
The Gund Company has the capability to produce a wide variety of custom geometric shapes and sizes via the VARTM process. Additionally, the composite resins and fabrics can be varied to meet the needs of the application. Examples of this could include the use of different types of fabrics and reinforcing fibers such as an S-Glass, Carbon fiber, or Kevlar to create higher strength composites in complex shapes.
VARTM also provides fiber orientation contoured to the shape of the part. If a part is machined from a flat composite sheet, fibers are only oriented in the x-y plane, which can create weak spots in a 3-D contour.
Advantages of VARTM
It is adaptable in terms of tooling design and material selection.
With improved quality, process bulky and complex composite parts.
Mold may be easily altered to process various shapes.
A vacuum needle is used to remove an apparent dry patch that appears during the resin infusion process.
Separately stored resin and catalyst can be combined just before resin infusion.
Low emissions of volatile organic compounds (VOCs) occur only during the resin mixing process.
Structural and bearing strength



Typical Products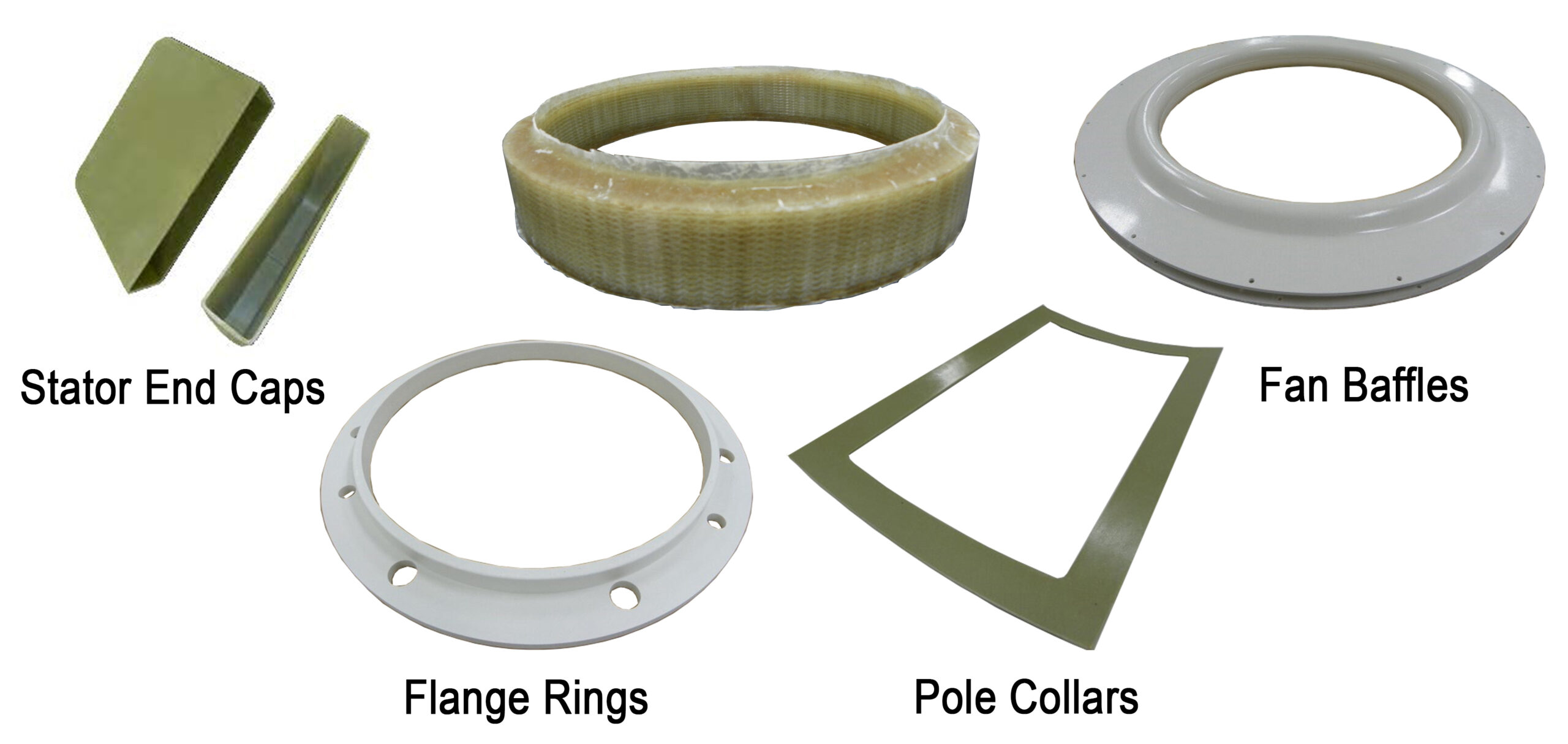 Process Video Clip
The Gund Company is a vertically integrated manufacturer and fabricator of engineered material solutions. Since 1951, we have listened to our customers and learned about the demanding operating environments of their industries. We are AS9100D Certified and ITAR Compliant. Our custom fabricated parts are manufactured according to ISO 9001:2015 certified quality systems.
We understand the challenges of material selection and the demanding operating environment of your application. Our Application Engineering Team takes a consultative approach to understanding your requirements. By relying on our material specialists, our customers gain valuable insight into how to improve component designs to increase efficiency and functionality while reducing cost. In addition to helping with material selection, we challenge ourselves to optimize production for material yield or fabrication efficiency. As a lean enterprise, we are focused on continuous improvement and finding the most cost-effective, efficient solutions for our customers.
Please contact us today if we can help answer material property questions or provide an application specific quote. Thank you for the opportunity to earn your business.