UL Recognized Standoff Insulators
Benefits of UL 891 Standoff Insulators
Standoff insulators are UL recognized as panelboard and switchboard accessories according to the requirements in UL 891 Annex G. Annex G of UL 891 allows for switchboard sections and current transformer compartments to achieve a high Short-Circuit Current Rating (SCCR) without having to test. The switchboard manufacturer's advantage is that they can have numerous custom bus bar configurations without having to test each one to get up to a 100kA SCCR. It also allows the manufacturer to use a wide variety of standoff insulators provided they comply with the brace and support requirements of UL 891 Annex G. The manufacturer may also substitute standoff insulators without having to perform any SCCR testing provided they are UL recognized to meet the requirements in UL 891 Annex G.
To achieve the SCCR's shown in table G3.1 below, customers need to follow the bus bar construction requirements in UL891 Annex G. For the support requirements of the bus bars; customers can use standoff insulators recognized to UL891 Annex G.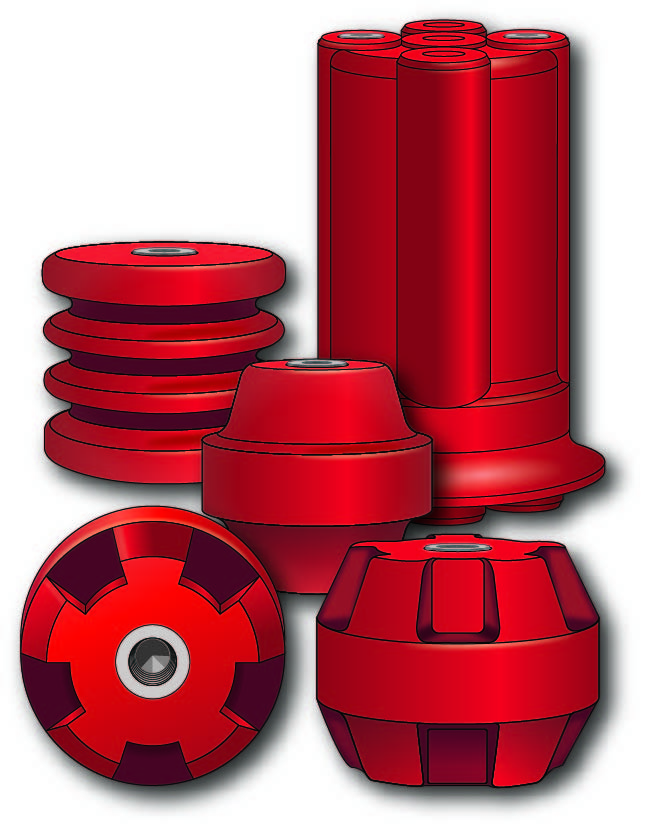 Section G4 covers the required performance of the standoff insulators. The standard is written to protect the bus bar system from mechanical failures during short-circuit events, so standoff insulators are required to meet minimum tensile strength and minimum cantilever strength requirements. Standoffs need to withstand a minimum tensile force of 1850 lbs and a minimum cantilever force of 675 lbs.
By establishing minimum mechanical strength characteristics and minimum spacing requirements, the UL 891 standard is written to ensure that bus bars and supports can withstand the high mechanical stresses during a short-circuit. Standoff insulators UL recognized to meet the requirements of UL 891 Annex G under UL Category Code QEUY2 have been tested to meet the minimum tensile and cantilever force. Therefore, the substitution of standoffs that comply with the brace and support requirements of UL 891 Annex G would be allowable without having to perform SCCR testing provided the spacings remained the same.
The attachment of the support of bus bars is covered in Annex G Section 3.3. The bolts used to secure the bus bar to a standoff insulator must be 3/8-16 steel or larger and torqued to 20 pound-feet. Standoff insulators that have inserts smaller than 3/8-16 may be used to support live parts, but the assembly would have to be tested to achieve the high SCCR ratings. Any substitution of those standoff insulators would likely require a new SCCR test.
The Gund Company offers a wide variety of standoff insulators UL recognized to UL 891 Annex G. The standoff insulators can be used in accordance with the requirements in UL 891 Annex G to achieve high short-circuit current ratings without having to perform tests. For more information on our product offering, see our datasheet.
> Standoff Insulator Bulk Molding Data Sheet

Sign-up for our technical newsletter!
Please enter your email below to receive our technical newsletter. You can opt out at any time!
The Gund Company is a vertically integrated manufacturer and fabricator of engineered material solutions. Since 1951, we have listened to our customers and learned about their industries' demanding operating environments. We are AS9100D Certified and ITAR Compliant. Our custom fabricated parts are manufactured according to ISO 9001:2015 certified quality systems.
We understand the challenges of material selection and the demanding operating environment of your application. Our Application Engineering Team takes a consultative approach to understand your requirements. By relying on our material specialists, our customers gain valuable insight into improving component designs to increase efficiency and functionality while reducing cost. In addition to helping with material selection, we challenge ourselves to optimize production for material yield or fabrication efficiency. As a lean enterprise, we focus on continuous improvement and finding the most cost-effective, efficient solutions for our customers.
Please contact us today if we can help answer material property questions or provide an application-specific quote. Thank you for the opportunity to earn your business.