nderstanding high-performance composite material solutions for frac plugs and casing tools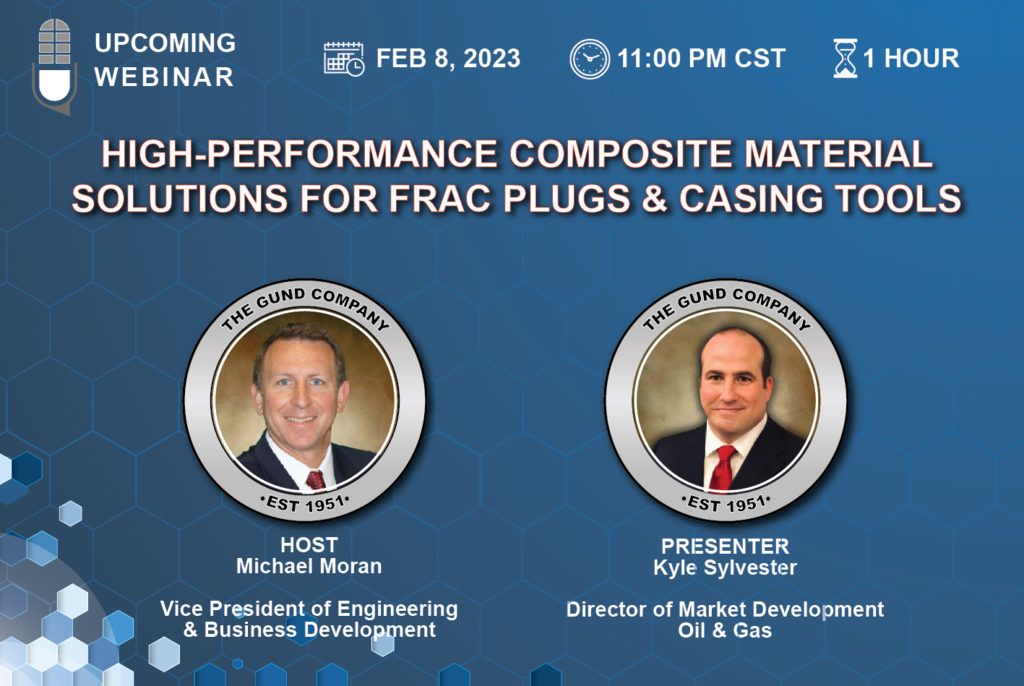 If you would like to view this webinar, click here to contact us.
Are you getting the most out of your frac plugs and casing tools?
The material can make a difference!
Proper material selection is critical to success when designing new oil and gas tools. Since this industry continues to utilize high-performance composite materials in frac plugs, casing tools, and other components, it is imperative to understand the advantages and limitations to optimize the design while minimizing cost.
After attending this webinar, you will better understand composite material options, their properties, advantages, and the different tests conducted.
Webinar topics will include:
Overview of composite materials available for downhole tools
Advantages and disadvantages of different composite materials
Design considerations when using composites
Testing composites for downhole applications
About the Presenter, Kyle Sylvester
Kyle has ten years of experience in oil and gas downhole composite tool manufacturing. During that time, he has worked with filament wound and convolute wound tube, compression molding, injection molding, composite sheet, and VARTM materials. Before working with composites, Kyle worked for several years in the oil and gas industry in production chemicals in the Permian Basin and Eagle Ford. Kyle has a BA from Texas Tech University and an MBA from Texas State University.​
*Attendees are eligible to receive 1.0 CEU's.