Thermoplastics for Sustainable Insulation Component Design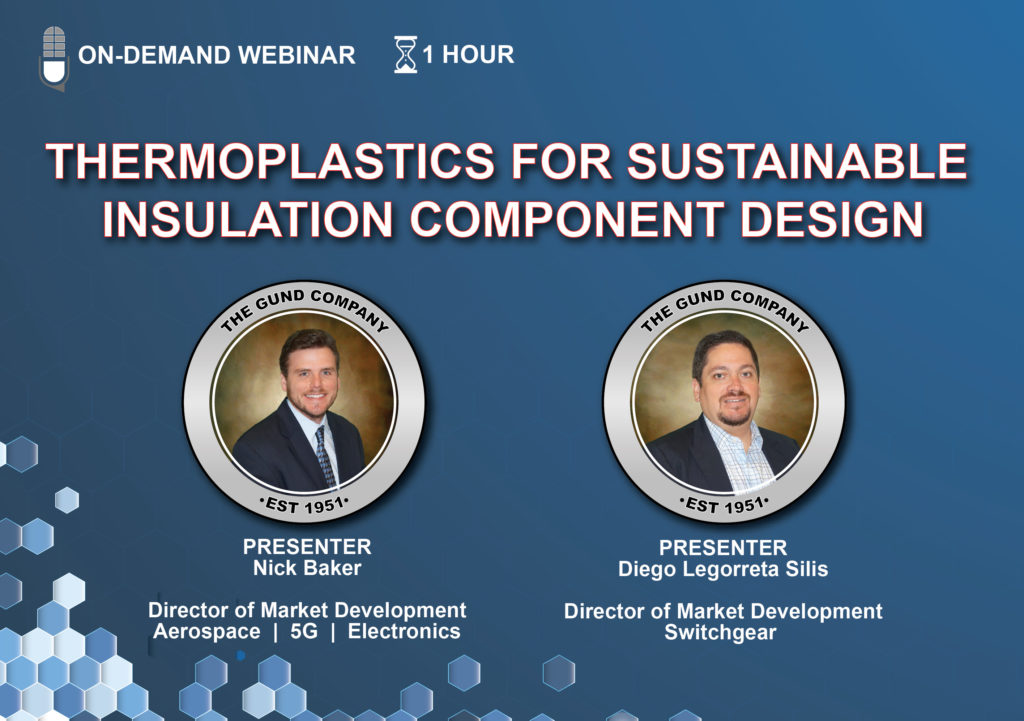 Demanding power supply, battery applications, and power distribution equipment require polymer solutions to aid efficient, sustainable insulation component design without sacrificing performance. This exclusive webinar teaches how thermoplastics deliver an effective solution for critical power applications.
Webinar topics will include:
Advantages of thermoplastics

Polypropylene for insulating barriers

Polycarbonate for safety protection

Polyamide for standoffs and other support components

How to shorten the prototyping-to-production cycle 
You will also learn:
How polypropylene, polycarbonate, and polyamide solve your end-product design challenges
How to shorten the design cycle for thermoplastic insulation components
Learn how thermoplastics may be used to provide a cost-effective solution for essential power applications.

About the Presenters
Diego Legorreta
Diego is the Director of Market Development for Switchgear and Power Supply applications. Diego has worked with multiple leading power supply OEMs to develop, design to cost, and choose the best alternative for insulation and other customer fabricated engineered material applications. End product applications include UPS's, PDU's, Transformer and Rectifiers/Invertors/Convertors.

With an Industrial Engineering and an MBA background, plus over ten years of industry experience, Diego thrives working with engineering and design teams to find the best solution to add the most value to component applications like barriers, supports, liners, and seals.
Nick Baker
Nick serves as the Director of Market Development specializing in Aerospace, Electronics, and Specialty applications for the Gund Company. He earned his Engineering degree from Texas A&M University with a focus on material science. Nick has developed new composite options in the 5G communications industry and is a member of the battery systems adhesives, sealants, and heat transfer materials committee at SAE.