UNDERSTANDING COMPOSITE MATERIALS 101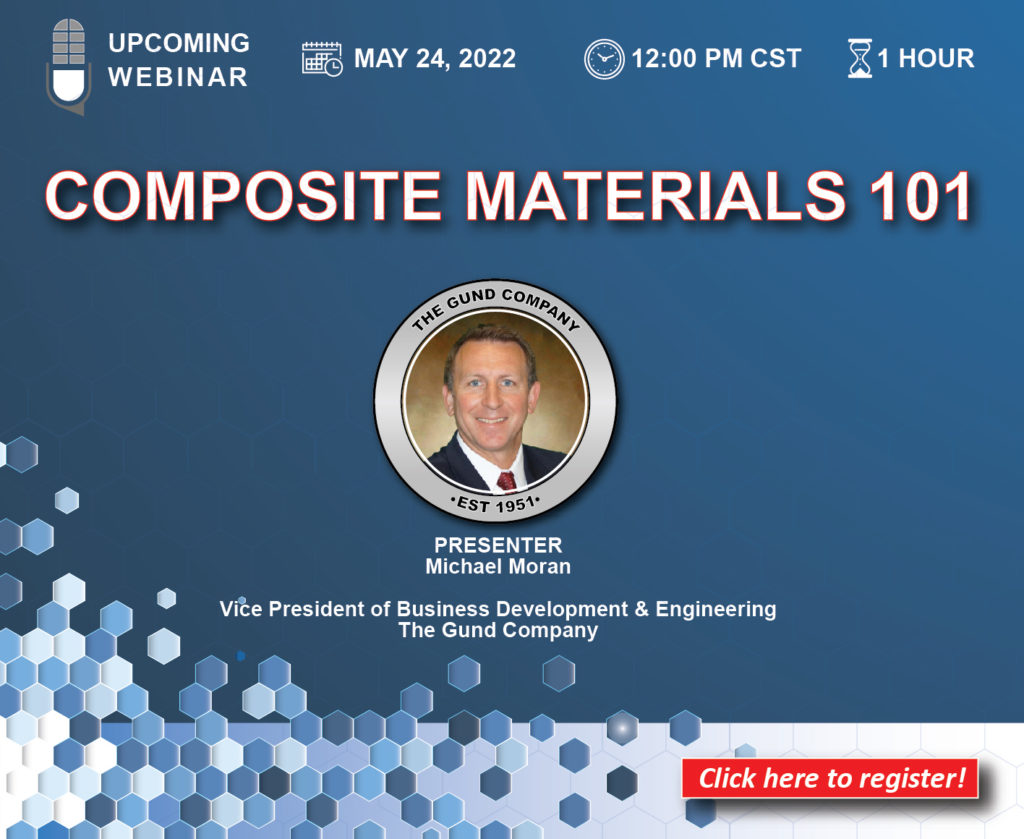 Understanding Composite Materials 
This webinar will provide those new to composites with an introduction to these engineered materials. Learn about basic composite construction to the design, fabrication, and production of composites, mechanical and thermal properties, and industrial applications. The webinar will also cover composite material combinations and the advantages of different composite manufacturing techniques.
Webinar topics will include:
Basic Composite Construction

How Can Materials and Construction Change the Properties of a Composite

Standard Composite Formats

Composite Manufacturing Techniques

Advantages of Manufacturing Techniques
About the Presenter, Mike Moran
Mike is the Vice President of Business Development and Engineering for the Gund Company. He earned his Mechanical Engineering degree from the Missouri University of Science and Technology and has over 25 years of experience in composite manufacturing. Mike has developed composite materials using various technologies, from compression and autoclave molding to filament winding and pultrusion.
*Attendees are eligible to receive 1.0 CEU's.