Inventory Management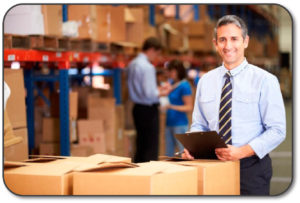 Inventory Management services offered by The Gund Company focus on minimizing lead times while reducing inventory carrying costs. The Gund Company's delivery reliability performance is typically 99% or better. Our delivery performance record is tracked for every single order and every shipment.
The Gund Company consistently ranks as an industry leader in quality and on-time delivery.
To learn more about the metrics we use to grade our own performance, click here.
Inventory Management Options Include:
Blanket Order Program
1. The customer furnishes estimated annual usage (EAU) rates, which allows us to offer cost savings by maximizing our production efficiency.
2. The customer releases orders in any quantity with shipment being made within 1 – 3 days of order release by customer.
Kanban Program
1. The customer establishes min/max (minimum and maximum) stock levels on their shop floor.
2. Either the customer or The Gund Company monitors inventory levels providing releases against a blanket order without the generation of a new purchase order.
3. The Gund Company invoice serves as documentation of purchase order, packing list, and delivery confirmation receipt.
Consignment Program
1. The customer indicates estimated annual usage (EAU) of particular items and creates min/max (minimum and maximum) inventory levels by item, typically 1 to 2 weeks minimum inventory.
2. The Gund Company establishes initial stock level at customer's location.
3. Either the customer or The Gund Company monitors inventory levels to ensure appropriate levels are maintained.
4. The Gund Company invoices customer based on shipments to replenish inventory levels.
The Gund Company's inventory management programs can be adjusted to meet the particular needs of any customer. If you are interested in an inventory management program, please Contact Us to discuss the program details.
The Gund Company is a vertically integrated manufacturer and fabricator of engineered material solutions. Since 1951, we have listened to our customers and learned about the demanding operating environments of their industries. We are AS9100D Certified and ITAR Compliant. Our custom fabricated parts are manufactured according to ISO 9001:2015 certified quality systems.
We understand the challenges of material selection and the demanding operating environment of your application. Our Application Engineering Team takes a consultative approach to understanding your requirements. By relying on our material specialists, our customers gain valuable insight into how to improve component designs to increase efficiency and functionality while reducing cost. In addition to helping with material selection, we challenge ourselves to optimize production for material yield or fabrication efficiency. As a lean enterprise, we are focused on continuous improvement and finding the most cost-effective, efficient solutions for our customers.
Please contact us today if we can help answer material property questions or provide an application specific quote. Thank you for the opportunity to earn your business.