TRANSFORMERS (GENERALLY) FALL INTO TWO CATEGORIES: DRY-TYPE TRANSFORMERS AND LIQUID OR OIL-FILLED TRANSFORMERS.
Even though the primary components are similar between dry and oil-filled transformers (core, coil, leads, etc.), the insulation can be quite different. Dry-type transformers utilize safety-certified CSA and UL-recognized high-temperature insulation systems, whereas oil-filled transformers use oil and high dielectric strength wood-based insulation materials.
The Gund Company manufactures a wide range of insulation components for various types of transformers. Our application engineering expertise can help our customers understand their insulation material selection and component design options, from large oil-filled transformers to dry-type distribution transformers or low-voltage electronics transformers.
Oil-filled transformers use dielectric oil to insulate and cool the windings of the transformers. 
With the dielectric oil's benefit to cool the transformer winding, relatively low-temperature insulation materials can be used in these designs. Typical insulation materials are cellulose-based products such as pressboard and laminated wood with relative temperature indices range from 80°C to 105°C. Oil-filled transformers are most commonly classified as power or distribution, depending on their size and application. The Gund Company supplies a range of insulating materials and components for each type of transformer.
Power transformers are large, oil-filled transformers and are commonly divided by their rated power.
The small power transformer classification typically starts around 10 MVA with a maximum service voltage of 145 kV. Medium power transformers range from about 30 MVA to about 100 MVA and commonly work as network and generator step-up transformers. The large power transformer classification includes transformers with ratings greater than 100 MVA and voltages greater than 345 kV. The Gund Company supplies a wide variety of insulation components for the full range of power transformer designs and ratings: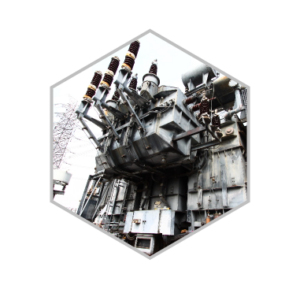 Core Insulation Kits
Step Blocks
Core Blocks
Fletch Plates
Core Filler Rods
Lead & Cleat Structure
Support & Yoke Beams Insulation
Fasteners (Rods & Nuts)
Winding Forms
Dovetail Strips
Key Spacers
Camping Rings
Coil Support Blocks
Washer Assembly 
Tap Changer Boards
Tap Changer, Filament-Wound Housings
Lead Clamps 
Lead Conduit Tubes
Tap Changer Enclosure Gaskets
Bushing Gaskets & O-Rings
Radiator Gaskets
Hand-hole and Man-hole Gaskets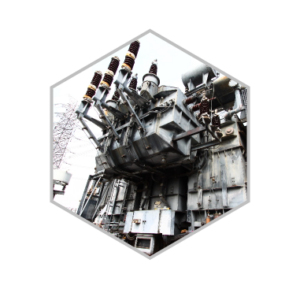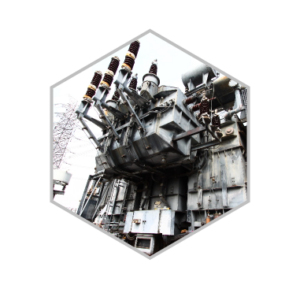 DISTRIBUTION TRANSFORMERS
OIL-FILLED DISTRIBUTION TRANSFORMERS ARE MOST COMMONLY POLE-MOUNTED OR PAD-MOUNTED.
Pole-mounted distribution transformers are so named because they are mounted to utility poles in most older urban or rural areas.
In suburban areas, built within the last few decades, most distribution lines are buried underground, so transformers are mounted on concrete pads in residential, commercial, or light industrial applications. The Gund Company manufactures and fabricates a variety of insulation material solutions for distribution transformers:

G-Flex™ is The Gund Company's brand of flexible insulation products. G-Flex™ product line includes aramid paper, flexible laminates, wire sleeving, felts, cordage and surge ropes, and insulating tapes.
The G-Flex™ is used in a variety of electrical applications. Some specific examples are transformer coil layer insulation, motor slot insulation, lead wire protection, insulation barriers, and numerous other applications.
G-Flex™ Markets
Motors & Generators
Transformers

Ranprex® laminated densified wood manufactured by Rancan is a widely used material in the Oil Immersed Power & Distribution Transformer Industry.
End-User Applications
Clamping or pressure rings
Core blocks
Step blocks
Cooling plates
Lead and cleat structures
Pressure beams
Fasteners (threaded rod & nuts)
Round spacers
Coil supports
Shield rings