The Evaluation of Elevated
Temperature Performance of Materials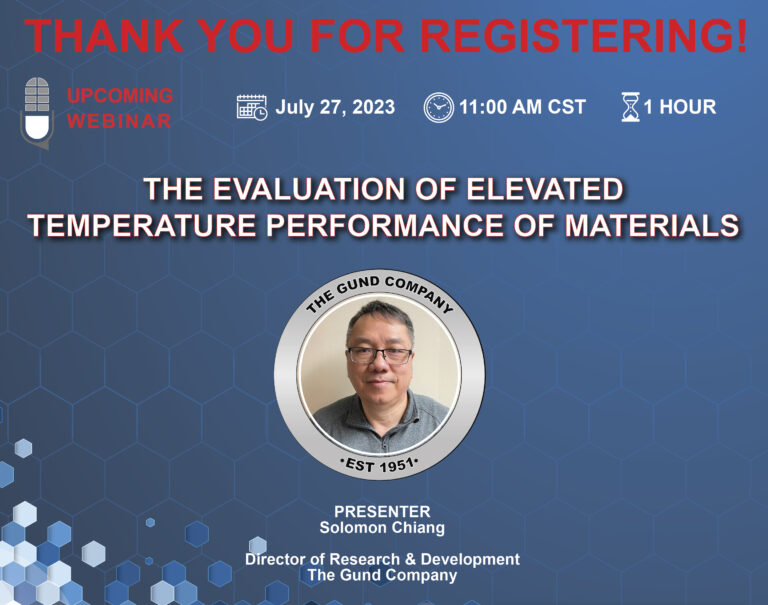 By attending this webinar, you will learn the following:
– A better comprehension of the relevance, meaning, and many approaches used to calculate the RTI (Relative Thermal Index) and TI (Temperature Index) of composite and polymeric materials.
– An improved knowledge of the distinctions between the Thermal Class of Electrical Insulating Systems (EIS) using polymeric and composite materials and RTI/TI of those materials.
– New ANSI NEMA IM60001-2022 on RTI (Relative Temperature Index) and how it improves understanding of these subjects.
*Attendees are eligible to receive 1.0 CEUs.
Presenter: Solomon Chiang
Solomon Chiang Is currently the Director of R&D for The Gund Company. Mr. Chiang holds a Ph.D. in Chemistry and 30 years of industrial experience in polymeric and composite materials manufacturing and applications. He chairs the NEMA technical advisory committee for IM6 (Insulating Materials) and serves as secretary to IEC TC 15 (Solid Insulating Materials). Mr. Chiang is a member of IEEE PES and DEIS and is a voting member of the Transformer Committee. He is also a member of the Standard Technical Panel for UL1558 and UL224.