PolyPro FR®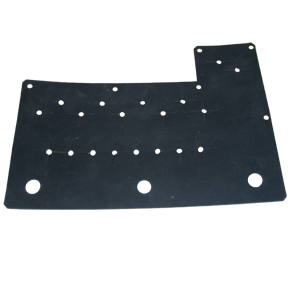 Developed by The Gund Company, PolyPro FR® is a flame retardant Polypropylene extruded for electrical insulation applications in electrical and electronic power systems equipment. PolyPro FR® offers the following characteristics:
PolyPro FR® from The Gund Company is a UL certified product: E228440
UL 94 V-0 rated in full thickness range of 0.010" – 0.125"
Extremely low water absorption
Suitable for outdoor use with respect to exposure to Ultraviolet Light, Water Exposure, and Immersion in accordance with UL 746C
Excellent fabrication and formability characteristics
Available in Black or White as a roll, sheet or fabricated part
Offers temperature resistance to 110 °C per UL testing
Provides a lower cost alternative for designs incorporating the use of materials such as Formex®, Nomex® 410, Valox, Mylar Polyester Film, Vulcanized Fibre, Voltoid, and Quin-T products
Excellent Dielectric Breakdown strength
PolyPro FR ® can be customer fabricated for a wide range of application designs. It's ability to be scored and formed allows it to be made into insulating boxes for various applications in electrical and electronic equipment.
Common Applications for PolyPro FR®
| | | |
| --- | --- | --- |
| Phase-to-Phase Barriers | Fuse Board Insulation | Air Duct Baffles |
| Fuse Clip Insulation | Ground Insulation | Chassis / Enclosure Liner |
| Insulating Spacers | Formed Channels | Capacitor Insulation |
| Insulating Shields | Switch Insulation | Formed Angles |
| Terminal Insulation | PC Board Insulators | Bus Bar Insulation |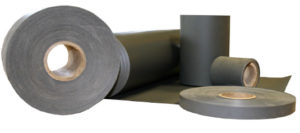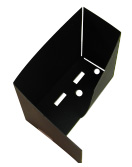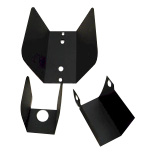 Additional Applications for PolyPro FR®
Uninterrupted Power Supplies
AC / DC Power Supplies
Power Filters & Conditioners
Power Distribution Units
Battery Chargers
Switching & Fusing Equipment
Meter Cabinet Switchgear
Static Transfer Switches
Rectifiers & Inverters
Motor Control Centers
* PolyPro FR® is adaptable to a wide range of applications. Contact one of our material specialists today to review your application requirements.

PolyPro FR
Formex
Vulicanized
Fibre
Duroid D-100 FR
Mylar
Nomex
Valox
Flammability
UL 94 V-0
UL 94 V-0
UL 94 HB
UL 94 V-0
UL 94 HB
UL 94 V-0
UL 94 V-0
Dielectric Strength
1,000 VPM
00 VPM
215 VPM
200 VPM
1,400 VPM
700 VPM
400 VPM
Tensile Strength
4,300 psi
4,800 psi
14,000 psi
12,000 psi
25,600 psi
NA
7,500 psi
Temperature Index
110 oC
110 oC
110 oC
90oC
130 oC
220 oC
140 oC
Water Absorption
0.01%
0.01%
66%
40%
0.01%
20%
.04%
Relative Cost
$2.15
$2.50
$2.20
$2.20
$2.30
$10.00
$3.50
PolyPro FR® from The Gund Company is a UL equivalent to Formex®. PolyPro FR® offers a significant cost advantage as well as numerous other advantages over common flexible materials in the industry.