COVID-19 Personal Protection Equipment
The Gund Company is committed to doing its part in preventing the spread of the coronavirus. To meet our customers' needs, we have outfitted plants in the USA, Mexico, and Canada for rapid production of protection equipment.
ANSI Z87 Personal Face Shields
Our ANSI-rated, FDA-approved face shields feature a transparent plastic shield the covers the entire face and chin. It can also be worn with safety glasses and N95 style masks.
Face Shields vs. Face Masks – Which are Better?
When combined with social distancing, both face masks and face shields are an effective way to prevent contaminants from spreading. However, not all members of society abide by these guidelines. Wearing a face mask prevents the wearer from spreading contaminants to others, but it does not provide sufficient protection from individuals who do not wear masks or face shields. Only face shields protect the wearer's entire face.
Face Shield Advantages:
Plastic shield more effective than cloth at blocking contaminants
Covers mouth, eyes, face, chins, and ears
Easily disinfected with household cleaners
Prevents wearer from touching face
Comfortable, does not affect breathing
It can be worn with glasses and masks.
Improved durability
How Do Face Shields from The Gund Company Compare?
Depending on the industry, face shield preferences can vary. While the average consumer may only require a simple plastic piece to cover their face, others may require shields certified for medical and food-grade use. Likewise, those working in a manufacturing environment may prefer a face shield with anti-fog plastic or a larger coverage area than face shields made at home. Our face shields are designed with all wearers in mind. Whether it be hospitals or dentist's offices, schools, business, or manufacturing plants, our face shields are preferred.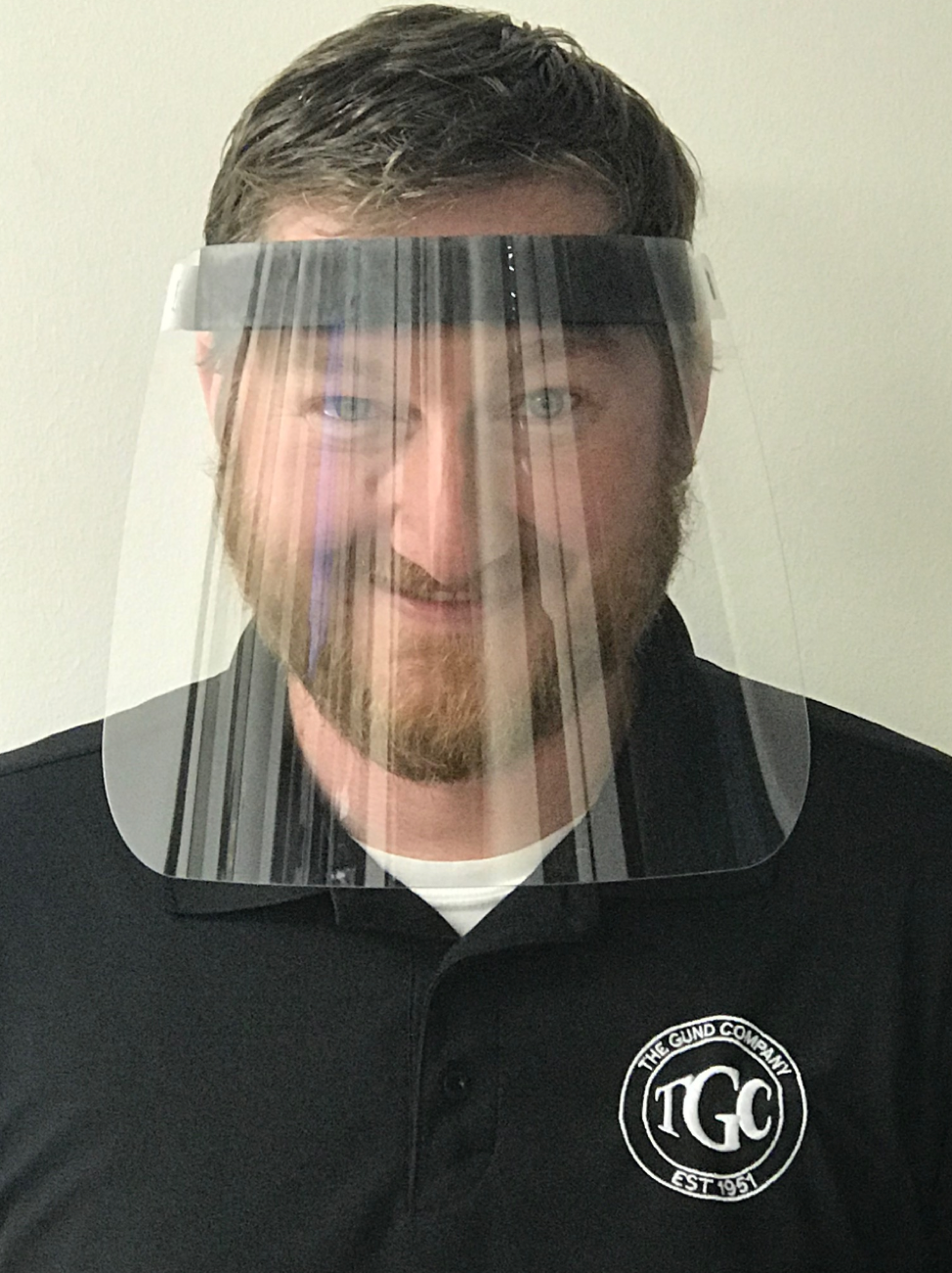 Advantages of Face Shields Manufactured by The Gund Company
Anti-fog shield material
It can be worn with safety glasses
It can be worn with N95 and like facemasks
Tapered edges allow full head movement
1 Size fits all
Latex-free
Available in USA, Mexico, and Canada
In stock
Click below for more information. 
Additional Resources
Face Shields May Be Better Than Masks for COVID – AARP
Moving Personal Protective Equipment Into the Community
Are Face Shields Better than Masks for Coronavirus?
Effectiveness of Transparent Barriers and How to Select them
The Gund Company specializes in transparent Polycarbonate protection for electrical equipment and sight windows in the electrical industry. In response to COVID-19, we have pivoted to create protection for those who are more susceptible to exposure and environments more susceptible to close human interaction.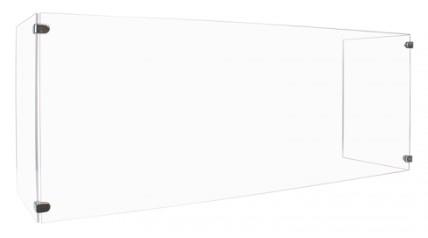 Social Distancing will be essential to virtually all public environments during the COVID-19 Pandemic. While using face shields is an effective prevention method, maintaining a safe distance can be equally as important. However, there are instances where maintaining a safe distance is unrealistic or even impossible. Transparent barriers and partitions are an effective way to encourage social distancing in capable environments and protect those in environments where social distancing is not possible.

When selecting a barrier, there are several considerations to ensure maximum effectiveness.


Height – The barrier height must consider the tallest user and how s/he will interact with the barrier. If the person is standing, the barrier must exceed that height.
Width – The barrier width should consider user behavior. The likelihood that users will attempt to interact around the barrier or avoid the barrier is important to counter. Covering the entire desk, table, or section is a good preventative measure.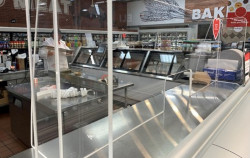 Opening – Transparent barriers may need openings or cut-outs to allow limited interactions. These areas should be kept as small as possible, dependent on the activity, and located in an area where users will not be directly exposed to one another.
The Gund Company considers all factors in barrier design. We can custom fabricate any barrier to meet your application. We have plants in the US, Mexico, and Canada with fabrication capabilities to support our customers quickly.
Intubation Box Shields

The Gund Company can custom fabricate intubation boxes to protect doctors from contaminants during the intubation process. The box is placed over the head and torso of the patient lying face-up. This shield prevents expelled pathogens from landing on other healthcare workers or other parts of the room.
The Gund Company is a vertically integrated manufacturer and fabricator of engineered material solutions. Since 1951, we have listened to our customers and learned about their industries' demanding operating environments. We are AS9100D Certified and ITAR Compliant. Our custom fabricated parts are manufactured according to ISO 9001:2015 certified quality systems.
We understand the challenges of material selection and the demanding operating environment of your application. Our Application Engineering Team takes a consultative approach to understand your requirements. By relying on our material specialists, our customers gain valuable insight into improving component designs to increase efficiency and functionality while reducing cost. In addition to helping with material selection, we challenge ourselves to optimize production for material yield or fabrication efficiency. As a lean enterprise, we focus on continuous improvement and finding the most cost-effective, efficient solutions for our customers.
Please contact us today if we can help answer material property questions or provide an application-specific quote. Thank you for the opportunity to earn your business.