Aerospace, Defense, & SATCOM Applications
The Gund Company is a vertically integrated manufacturer and fabricator of engineered material solutions with over 65 years of composite material experience.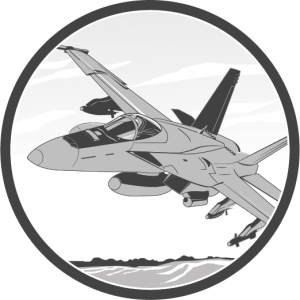 In this constantly evolving industry, new materials and technology are developed each day. Our decades of experience allow our application engineers to assist customers with their engineering projects and new product development. Whether an Aerospace, Defense, or SATCOM application, our customers can count on The Gund Company to be a trusted engineering and manufacturing resource.
Aerospace

The Gund Company manufactures a variety of custom-engineered composite materials with industry-leading fabrication services. We also offer custom-engineered gasket and sealing materials. Found in military, commercial, business, and general aerospace applications, our custom fabricated parts are manufactured using state-of-the-art equipment.
Applications
Radomes
Our high-performance ProDome is designed specifically for aerospace and flight applications.
Benefits
Low dielectric constant and dissipation factor
Improved hydrophobicity
Stronger materials at a lower cost
Structural Composites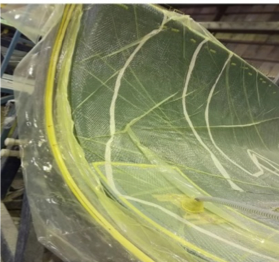 The Gund Company specializes in a variety of manufacturing methods and materials to meet aerospace applications.
Capabilities
Autoclave and out of autoclave molding
Filament winding capabilities
Vacuum-assisted resin transfer molding (VARTM)
Other Applications
– Shielding gaskets
– Composite shims
– Hatch and access panel seals
– Windows and dashboard panels


Defense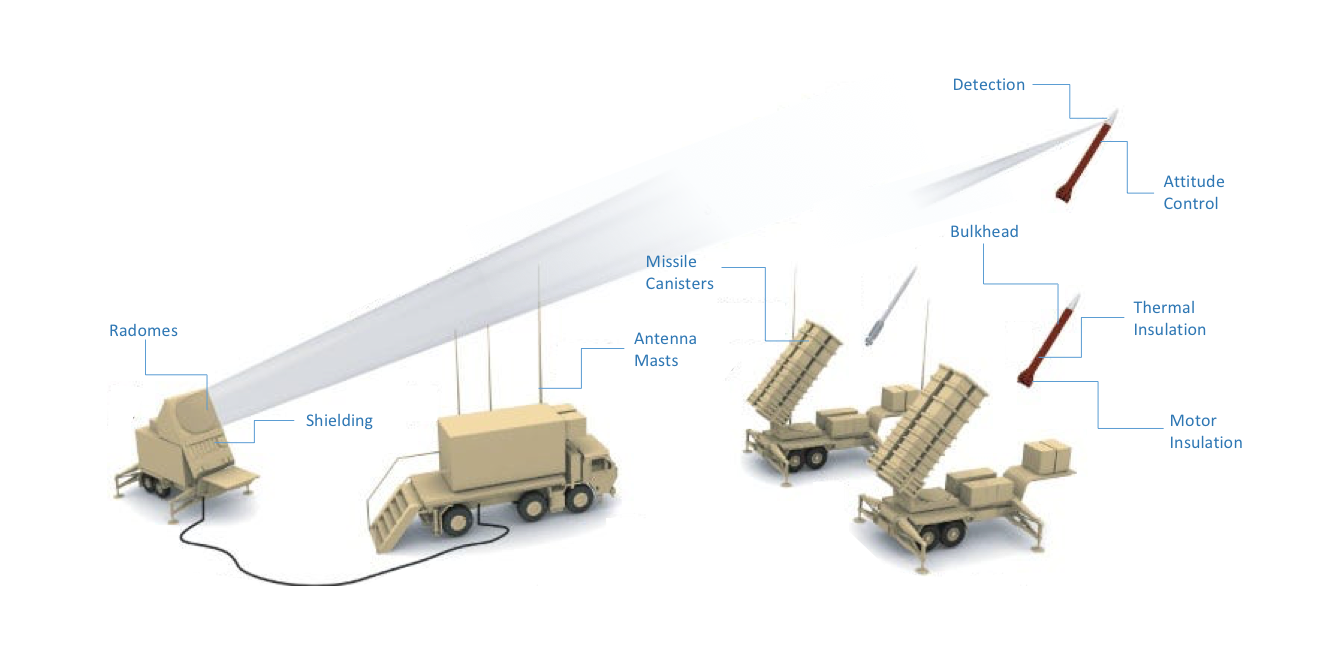 The Gund Company has designed, manufactured, or fabricated products and materials for military aircraft, missile systems, communication systems, combat systems, and marine systems. While our industry strength is in our application knowledge and diverse capability range, our developmental capabilities are what set us apart.
We are a trusted partner for many defense programs, including; F35, F16, F22, C130, PAC-3, THAAD, HIMARS, AMRAAM, Maverick, Banshee, CH-47, AV2091.
Applications
Attitude Control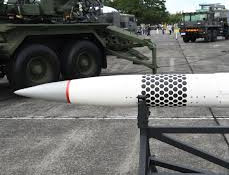 The Gund Company manufactures vibration mounts for missile, launch vehicle, and spacecraft applications.
Benefits
Electrically conductive to prevent the need for ground paths
Proven performance with over 500k units produced
Automated manufacturing to decrease variability and reduce cost.
Antenna Masts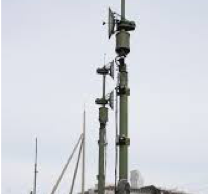 The Gund Company manufactures tubing of all sizes for small handheld radios and portable antennas or long-range connectivity. The Gund Company manufactures filament wound and convolute wound tubes with standard and custom formulations to meet our customer's requirements.
Benefits
Low dielectric constant and dissipation factor
Non-corrosive for increased application life
Reduced weight for transportation and installation
EMI Shielding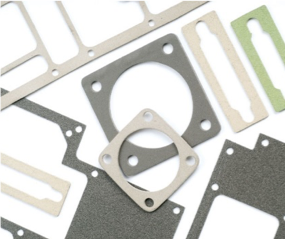 If you need EMI shielding, give us the application requirements, and we will create the right EMI shield for you.
Capabilities
Shielding offered in a variety of forms
Fabricated to tight tolerances
Short lead times and prototypes available
Other Applications
– Missile canisters
– Actuation insulation components
– High-temperature thermal insulation
– Radomes – Phased array and parabolic
– Bulkhead gaskets
– Sensor Covers


SATCOM and 5G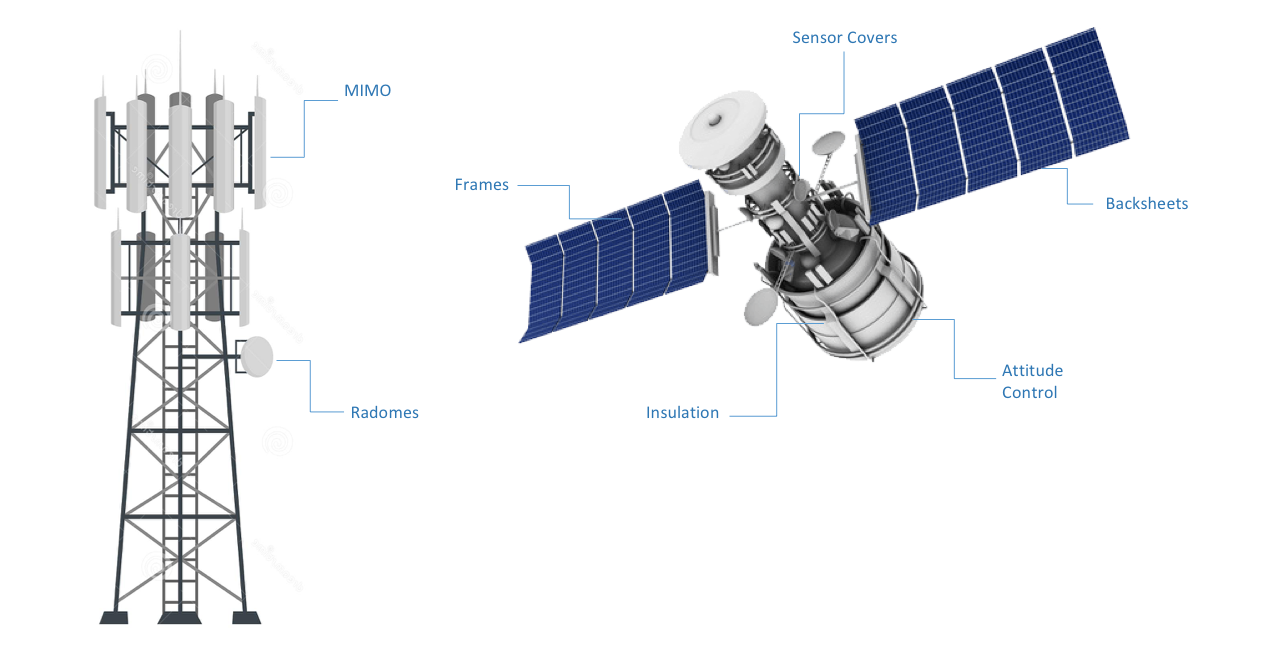 The Gund Company's roots in electrical insulation and expertise in the aerospace and defense industry have combined to develop the latest materials for the SATCOM industry. Our development team continues to listen to customer needs and develop new products to meet the SATCOM market's changing demands.
Applications
Radomes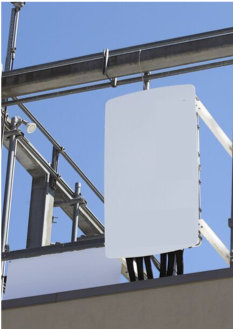 Our ProDome material is designed specifically for phased array antenna in 5G and SATCOM applications. Let our application engineers work with you to design a radome for your antenna system.
Benefits
Low dielectric constant and dissipation factor
Improved hydrophobicity
High strength in a low-profile
Pultruded Tubes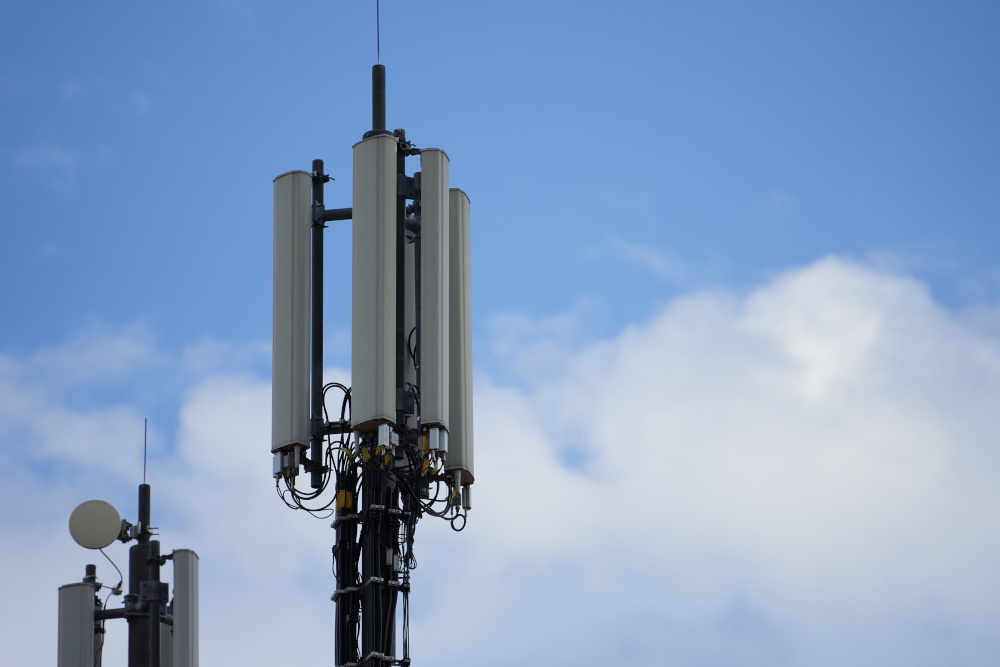 Our pultrusion capabilities allow us to make pultruded components in any shape or size. Our materials support multipath propagation at even the highest frequencies.
Benefits
Materials for Ka band and greater frequencies
Custom shapes to fit any antenna design.
Low volume and high volume production
Engineered Thermoplastics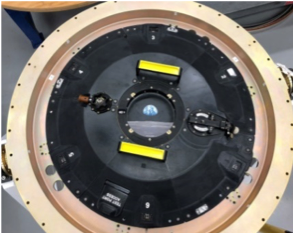 Some space applications require materials with unique properties. Our application experts can help you find the right materials with even the most obscure requirements.
Capabilities
Prototyping capabilities
Application engineering resources available
Materials designed for high temp, cryogenic, high pressure, and much more for all phases of space flight
Other Applications
– Solar panel frames
– Solar panel backsheets
– High temperature / cryogenic insulation
– Thermal blankets
– Antenna power supplies
– EMI shielding
– Dielectric covers




Our newest material has been created for the 5G, SATCOM, and telecommunications industries. ProDome is designed to maximize the performance of antennas and other RF components.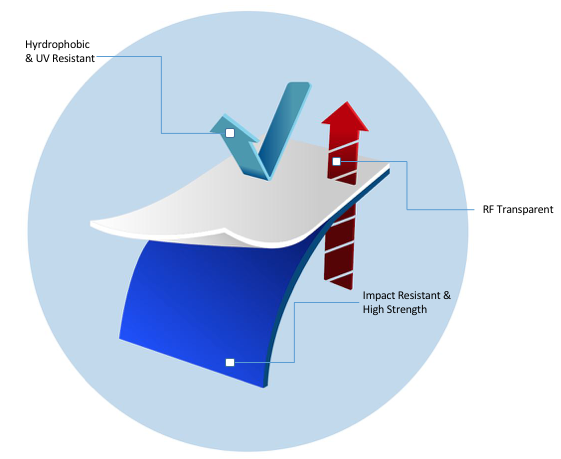 Applications
– Radomes
– Sensor Covers
– Dielectric Covers
– Antenna Masts


ProDome utilizes the natural UV resistance and hydrophobic properties of a fluoropolymer membrane that is chemically bonded to the composite's surface. The membrane also prevents chipping, tearing, UV degradation, and water absorption, all with a dielectric performance that rivals thermoplastics.
Our composite configurations are stronger than many injection molded components, and we offer a variety of grades to meet your application. Our standard grades come in sheets and molded forms.

PolyPro FR® by The Gund Company is a UL Listed flame retardant polypropylene extruded for use in many power applications within the aerospace, defense, and SATCOM industries. With performance in mind, PolyPro FR® is a solution to overcome the obstacles related to SWaP-C reduction.
– Power Supplies
– Inverters / Converters
– PDU / UPS
– Batteries / Chargers



Manufactured in the United States, PolyPro FR® features exceptional dielectric strength, high chemical and moisture resistance, and an elevated temperature rating. These properties make it an ideal material in virtually any power insulation environment.
PolyPro FR® is manufactured and converted in multiple methods to meet the unique requirements of our customers. If you have an application that requires electrical or thermal insulation, click here to learn more about PolyPro FR® today!

* Click HERE for a NEMA, IEC, MIL-Spec cross-reference table


Aerospace, Defense, & SATCOM Materials
As a vertically integrated manufacturer, we have steadily expanded our material database to a seemingly limitless variety. Of course, we have experience in the fabrication and conversation of industry-grade materials, but we also develop custom materials suited for a specific customer and specific application.


Click here to view additional material datasheets.
The Gund Company is a vertically integrated manufacturer and fabricator of engineered material solutions for transformer applications. We have been in business since 1951 and understand what it takes to serve the transformer insulation market. The Gund Company is an ISO 9001:2015 Manufacturer. We are AS9100D Certified and ITAR Compliant. As a LEAN manufacturer, we focus on Continuous Improvement and finding the most cost-effective, efficient solutions for our customers.
Please feel free to review the additional information below and let us know if we can help answer material property questions or provide an application-specific quote. Thanks in advance for the opportunity to earn your business.
Aerospace Defense & SATCOM Applications
Aerospace Defense & SATCOM Applications